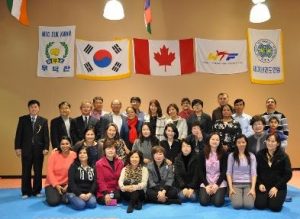 Welcome all and everybody.  Although the Toronto Nepalese Christian Fellowship (TNCF) was started mainly for the people of Nepalese speaking community, it has turned into a multi-national church as there will be people from many nationalities, and as such services are conducted in both Nepalese and English.  So you are welcome to visit and/or join us as you would like.  We offer the following programs and services:
Sunday Worship on Sunday afternoons 3:00 – 5:00PM
This is our primary gathering and teaching time each week.  We explore scripture and it is also an opportunity to worship through song, by sharing stories about what God is doing in our lives, spending time in prayer together, and celebrating important personal milestones.
Please stay after the service and fellowship with us over coffee and snacks, in order to get to know us and each other.
These Sunday afternoon worship times are at the Korean Central Presbyterian Church at 23 Fasken Drive, Toronto (near the airport)
Small group sharing & learning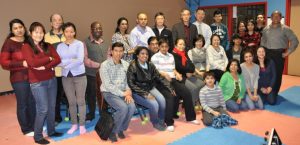 You are welcome to join us for our weekly Bible study and monthly prayer meetings held in various homes, where we can discuss our faith and bring up any questions/comments. It will also be an opportunity to build relationship with each other by sharing stories about what God is doing in our lives and spending time in prayer together.
Monthly GTA Outreach
Many Nepalese people live in communities throughout the GTA and we want to reach out with the gospel of Jesus Christ to these communities. TNCF has started meeting once a month in North York (Younge and Finch area). This once-a-month meeting is on every last Sunday of the month at 11:00 AM. The address of our meeting is 10 Centre Avenue, North York (near Khorak Iranian superstore)
Online Programs & Services
With our Asian heritage we have a series of articles explaining the gospel in Japanese language.  You can visit our online site here.